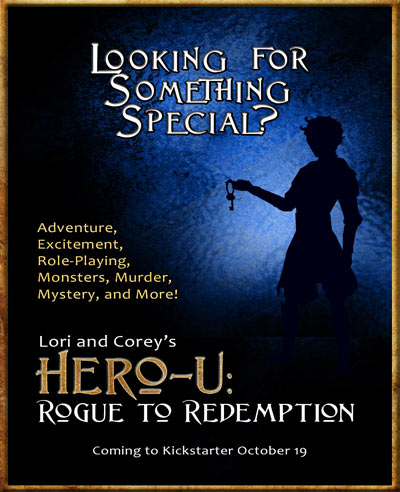 Welcome to the School for Heroes
We're creating a community and a game to support you in your heroic quest through life. With forums, competitions, creativity, and imagination, we will provide a fun way to become the person you are meant to be.
The School is currently graduating to a University (as you may have noticed). As a result, we are not currently accepting applications for new students. However, on October 19th of 2012, you can help us build the finest Hero University on the world of Gloriana.
You can enjoy reading about Game Design on our Quest Log Blog. You can learn more about what it takes to be a student at the new Hero University on the Famous Adventurer's Hero's Handbook.
Together, we can all be heroes.